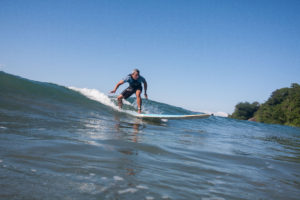 AULAS DE SURF
Aulas para crianças a partir de 4 anos, para adolescente  e para adultos. Instrutores capacitados e suporte técnico para total segurança do aluno. Supervisão da Profissional Licenciada em Educação Física pela Universidade de São Paulo (EEFUSP), Maria Luiza Monteleone, a Liza.
Todos os equipamentos são fornecidos pela Green Way Brasil e estão inclusos no valor da aula: pranchas, leashes, camisas de lycra ou wetsuits (roupas de neoprene).
Aula Surf – crianças e adolescentes até 16 anos.
Duração: 60 minutos
Uma aula – R$ 130,00/aluno
Duração: 30 minutos                                 
Uma aula – R$90,00/aluno
Aula Personal Surf  – adultos a partir de 17 anos
Duração: 60  minutos                                
Uma aula – R$ 150,00/aluno
Duração: 30 minutos                                  
Uma aula – R$ 100,00/aluno
SURF CLASS
For kids from 5 years and adults.
Up to three students with the same instructor depending of sea condition and students experience in the surf class and 1instructor for student in the personal class. Packet to 5 or 10 class, during one year.
Trained professionals and technical support to total security for our students. We have all the equipment like boards, clothes (lycra, neoprenes) and leashes.
Surf Class – kids and teenagers (Until 16 years)
Duration: 60 minuts
Price: R$ 130,00 per person
Duration: 30 minuts
Price: R$ 90,00 per person
Personal – adults from 17 years (Individual Classes)
Duration: 60 minuts
Price: R$ 150,00 per person
Duration: 30 minuts
Price: R$ 100,00 per person